›
Tension fabric structures from Singapore.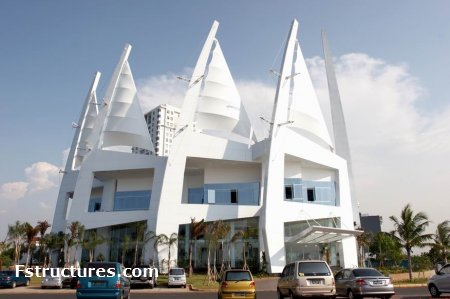 As to the information we've received it is small but unique tensile membrane structure installed in Jakarta, Indonesia. This project was initiated by DHLMARLA GROUP in February of 2005 with the purpose to iconize the property marketing office "The Sail" and was accomplished in September of the same year.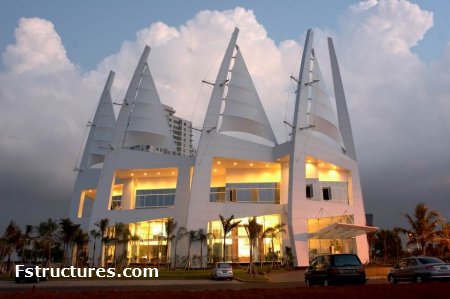 The most problematic issue which had to be cared about during the design process of this project according to Mr. Lim was the fact that the structure had to withstand high wind loads as it was planned to face the sea. In order to make the structure eye catching and attractive it was decided to install multicolor lighting system.
Total height of the structure is 17 meters.
Fabric used is polyester coated with PVC.
As to my mind, the constructor succeeded in making the structure attractive and eye catching especially during the night time.
Viewed: 29134 Comments (5) Share this article »
Forgot password?
JOIN US
or login with your existing account