Hello to everyone!!!

We would like to present another project we have just accomplished. It's a small hangar type structure for heavy machinery storage with double membrane (outer and inner layers) covering the frame of the structure, which is produced from structural steel. The structure is insulated – we've installed insulation between membranes (outer and inner layers), thus it can be compared, in terms of thermal characteristics, with sandwich panels covered structures.
Taking into account the fact that this garage is equipped with illumination, fire protection and heating systems a "high-grade building" wouldn't be an exaggeration to describe the structure.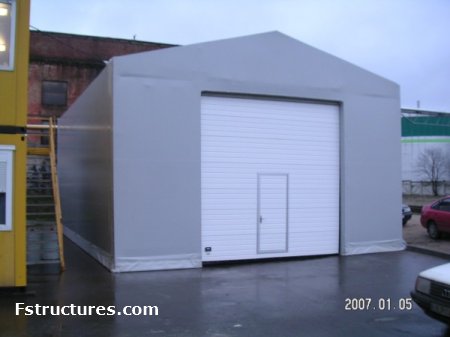 Client – Kroviniu Terminalas
Country - Lithuania
Width – 8 m
Length – 12 m
Side height – 4 m
Structure is calculated to stand:
wind load – 24m/s
snow load – 1.6 kN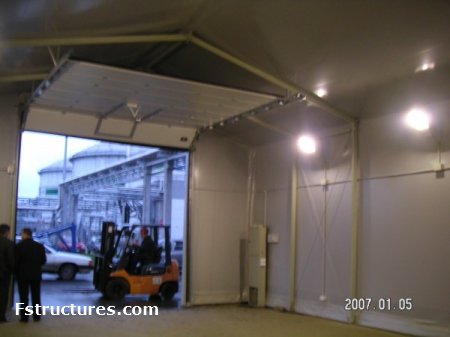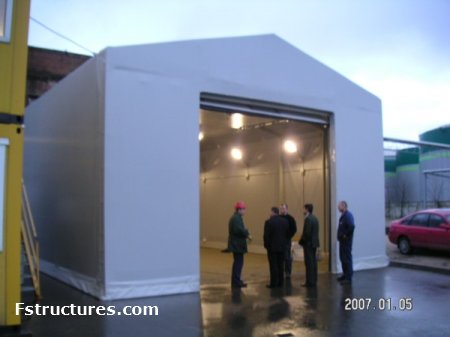 More information about  portable hangars you can find at oficial website of Vingida Ltd.
We would very appreciate your comments and questions.