Karl's Rental Centers, Inc.
Karl's Rental Centers, Inc. has been conducting business since 1966. JK Schlueter is knowledgeable about all aspects of the rental business. Karl's Event Rentals is one of the tent and special event leaders in the country, providing party, tent, and equipment rentals to clients in over 41 states. The top states include New York, California, Illinois, Florida, Ohio, Indiana, Michigan, Missouri, Texas, Georgia, Tennessee, and of course Wisconsin. Top cities include Tampa, Jacksonville, Chicago, Atlanta, Philadelphia, Pittsburgh, Kansas City, St. Louis, and Los Angeles.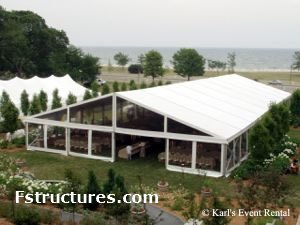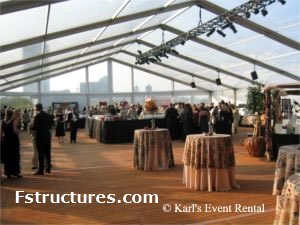 JK Schlueter, president of Karl's Event Rentals has been featured in several industry magazines. As a full service party rental and event rental company, Karl's Event Rentals has been rated among the top 20 rental companies in the United Sates by Special Events Magazine since 1998.

Karl's Event Rentals has one of the largest inventories of clearspan structures, frame tents, pole tents, tables, chairs, linen, china, flatware, flooring, and dance floors for corporate events, company parties, private parties, weddings, grand openings, trade shows, surprise parties, fairs, festivals, racing events, sporting events, and fundraisers.

At Karl's Event Rental, we understand what it takes to create spectacular, one-of-kind occasions that capture the consumer's imagination, strengthen customer loyalty and build long-term brand value.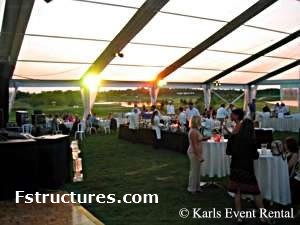 As one of the nation's largest event rental companies, Karl's is uniquely positioned to guarantee the success of your next event - large or small.



For more information please visit www.karls.com