Reflecting last questionnaire results, our service is now mainly focused on the potential consumers of our products.
Which service is most important to you?


Being up to date with the latest
news of the textile industry. - (25%)

Attracting new customers. - (45%)

Finding partners, suppliers,
contractors. - (20%)

Online communication
with community members. - (9%)

After being 6 months online we have some statistics:
• More than 7000 unique visitors and 35 000 page hits;
• More than 20% visitors increase every month;
• Over 200 registered users;
• Over a hundred requests from potential customers. (
total 497 000 sq. m of area to be covered
).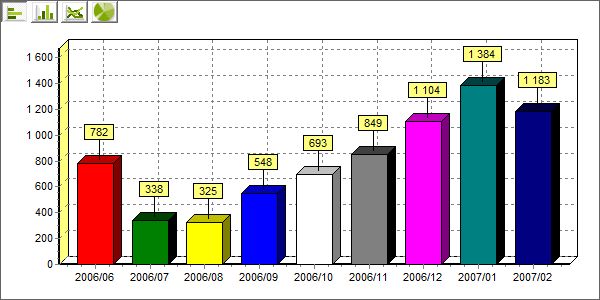 Not so much yet, but anyway…
Recent improvements ...