DKA Business Solutions Ltd presents the business programme «Designing-Architecture-Construction» from 3 to 9 December 2006 in Tokyo, Japan.
We would like to invite you to be on this programme and join meetings with Japanese companies. Tokyo is one of the most dynamic cities in the world. Japan has always led the world in modern construction. Recent government policies have meant large areas of land have become available and together with the strong economy this has fuelled a development boom in the capital. All developments in Tokyo have to contend with both the restricted availability of land and large earthquakes. This programme will be a unique opportunity to meet the companies at the forefront, observing their methods and construction techniques.
The programme includes business visits to the following: Japanese Institute of Architects, Nikken Sekkei, Obayashi Corporation, Kanda University of International Studies, and architect Tadamasa Zama san.
The programme includes the following projects: Iidamachi Garden Air, Shinagawa, Makuhari New City, Tokyo International Forum Glass Hall, Shibuya and Shinjuku etc.
TOPICS:
•general planning
•engineering
•seismic zones
•complex design
•modern architecture
•office architecture
•restorations
•green design
Business meetings include project visits
Japanese Institute of Architects
– The Japan Institute of Architects (JIA) is Japan's only professional organization of architects. Its principal role is to define and promote the social and legal status of professional architects in Japan. The JIA established "JIA Architects International Fund" in 1992 with the goal of improving international communications between architects in the future.
Nikken Sekkei
– Nikken Sekkei was founded in 1900 and now has offices in 40 countries. The 1,900 staff are highly specialized in a variety of fields related to architecture, planning, engineering, and management. The company has completed over 20,000 projects and has received over 40 design and engineering awards in 2006 alone.
Kanda University of International Studies
– was founded in 1987 and currently has about 3100 students. The university has continued to expand and has become famous for its modern and innovative architecture.
Obayashi corporation
– numbers among the world's leading general contractors and among the top five in Japan. The company was founded in 1892 and now has over 9,000 employees. In 2005 Obayashi had assets totaling $17 Billion with a turnover of $13 Billion. Obayashi is equipped to implement every phase of any construction project thus provides consultation, system design, engineering and architect services. It can conduct feasibility studies, research, and analysis, build virtually any structure, plan and implement civil engineering and heavy construction, plan and execute building general projects, and provide post-construction maintenance.
Tadamasa Zama san
– Tadamasa Zama has been an architect for thirty years working on many projects with the Chiba City Government. He was involved in the design of the Makuhari Messe. With total floor area of over 160,000 square metres it is one of the largest conference complexes in the world. In 2003 he was given `Most Outstanding Architect` award by the Chiba Prefectural Government for his design of the SACLA building at Kanda University of International Studies.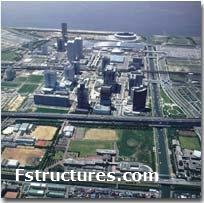 SESSIONS:
Session 1.
Welcome to Tokyo.
Nikkei Sekkei. Boat trip
First half day you will spend with Nikken Sekkei: Iidamachi Garden Air.
The site was the old railway yard of Iidamachi Station. From the very start of the project, the developer, the government agency, and the people of the local community jointly studied and discussed the purpose of redevelopment, to create this new town where all elements of life co-exist in harmony. Priority was given to the three characteristics surrounding the site; water, greenery, and history. In this project, Nikken Sekkei also provided consulting services for Chiyoda Ward and assisted the committee in the development of the area both as the coordinator and the developer of the site. Nikken Sekkei coordinated all elements of the project with the companies involved and was responsible for the design of five buildings and general landscape design for the entire site.
For the second part of the day you will take a cruise on the Sumida river through the eastern part of Tokyo passing the rainbow bridge and will include a visit to Asakusa Temple.
Session 2.
Presentation Obayashi Corporation.
Tokyo International Forum Glass Hall
Obayashi Corporation present two projects: Obayashi Headquarters Building and Tokyo International Forum Glass Hall. Marunouchi is the door to Tokyo and there, the Tokyo International Forum's "glass building," which looks like a large, transparent ship, catches the eye. Inside, you will see light filling the whole 250,000 cubic meters of space, representing the infinite possibilities of the future.
It is composed of a giant atrium and about 30 conference rooms. It was designed by Rafael Vinoly, an American architect who was chosen by an international competition. All modern construction technologies are integrated to make this huge, 60m high space a reality. The roof structure that portrays the keel of a ship has a total length of 208m, a maximum width of 31.7m, and a gross weight of 2,500t of steel frame. All of these were assembled on a stage installed in midair, and jacked-down by displacing two 124m large pillars in millimeter units.
Session 3.
Kanda University of International Studies
Tadamasa Zama san will guide you through Makuhari New City.In the ten years since the development of Makuhari New City got underway in 1989, a full complement of facilities has grown up, including office and research buildings, commercial space, hotels, residences, schools, parks, stadium, and of course, Makuhari Messe. At any given time, the city is home to 80,000 residents and visitors, workers and students.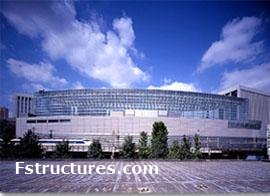 Makuhari has become a template for the city of the 21st century, and now it is entering the second stage of its growth. Makuhari's ongoing development is the process of attaining three urban visions: "a crossroads for people, commodities, and information from around the world;" "an advanced production center promoting the industries of the future;" and "a new cultural, creative center bringing people together."
Urban development in Makuhari New City focuses on preserving a pleasant urban environment through a variety of modern amenities: zoned climate control powered by gas and electricity; pneumatic trash collection; a water recycling system in which waste water is treated and then reused in the flush toilets of park restrooms; buried electrical cables; skyways; and underground parking garages that make efficient use of the space beneath parks.
In the evening delegates will enjoy a famous Japanese show –Kabuki theatre.
Session 4.
Mount Fuji and Temples of Kamakura
We will take a boat on Lake Ashi, from where you have fantastic views of Mount Fuji. Hakone is famous for it's volcanic activity, steam vents and hot springs. Kamakura has hundreds of temples but is most famous for the Great Buddha, a bronze statue of Amida Buddha that is located on the grounds of the Kotokuin Temple. With a height of 13.35 meters, it is the second largest Buddha statue in Japan.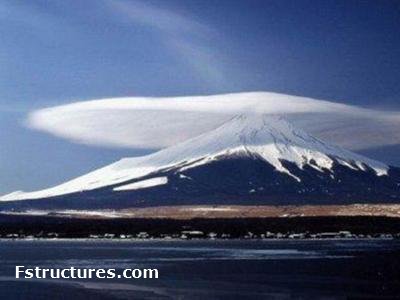 Session 5.
Japanese Institute of Architects.
Shibuya and Shinjuku
Delegates will visit the Japanese Institute of Architects where we will become acquainted with the organisation structure and projects of JIA.
In the afternoon participants will take an architectural tour of Shibuya and Shinjuku. Shibuya is unique in that every street and area has a different atmosphere. The center swarms with youth fashion shops, fast food shops and game centers. It is famous as the place where new youth trends are born and spread nationwide. It is always crowded with teenagers day and night, and you can witness todays fashion trends. Koen-dori Street, that extends to Yoyogi Park, is a shopping street with a row of department stores and fashionable buildings which especially attracts families.
Shinjuku is divided into distinct areas. The west area comprises Tokyo`s main business district with high-rise buildings centred around the Tokyo Metropolitan Government Office Building. The South area is a modern development of complex establishments for shopping and amusement, and the prominent entertainment district around Kabuki-cho, the town that never sleeps. The East area is dominated by integrated department stores and retail outlets.
For Registration Form please visit
DKA Business Solutions Ltd.