Architen Landrell is one of the world's leading tensile fabric structure companies. Our work encompasses the design, manufacture and maintenance of advanced lightweight building systems.
A
rchitectural projects range from stadium roofs and covered shopping malls to entrance canopies and walkways. Other uses include bespoke canopies for events and exhibitions. For interiors we can provide fabric sun control systems, ceiling linings, screens and sculptural features.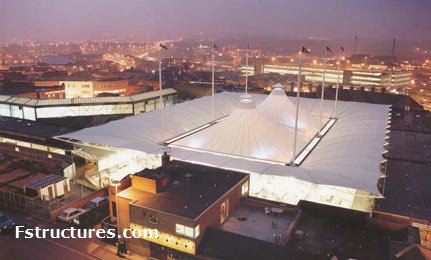 Fabrics used include PVC coated polyester, PTFE coated glass and silicon coated glass cloth, as well as Lycra and PVC coated glass fabric meshes for interior use.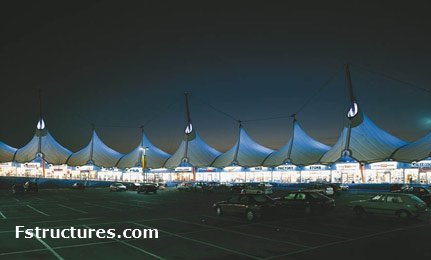 New developments include fabric secondary cladding, insulated fabric membranes and ETFE technology.
For more information please visit www.architen.com.