WEATHER-PORT offers you the finest in custom designed, hand-crafted tension membrane shelter systems. From the Arctic to the Antarctic, from Africa to Alaska, no other shelter has the flexibility, portability, dependability, ease of installation and world-wide track record of Hansen WEATHER-PORT, the fast and economical all-purpose shelter for you, your materials, your world.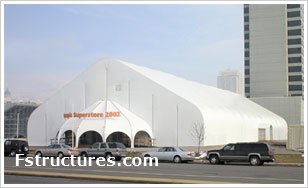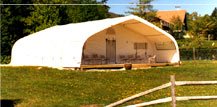 Clayton H. (Sweede) Hansen founded and pioneered the fabric tension building industry in 1968. Sweede Hansen developed the WEATHER-PORT shelter system in the rugged Colorado Rockies. The adverse weather conditions enabled him to test and develop the finest, best-built, most durable system in the world. These unique traits are still incorporated into every WEATHER-PORT manufactured, whereas most competitors have cut corners and offer you an inferior product.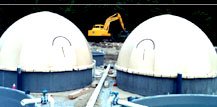 WEATHER-PORT is a family owned and operated company which takes EXCELLENCE and QUALITY to a higher level, insuring that you, our clients, receive the best service along with the best shelters for your applications.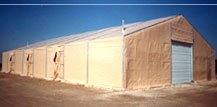 WEATHER-PORT specializes in designing cost effective shelters, sizes ranging from 4' wide to 200' wide clear-span. Your needs and satisfaction are the driving forces in the production of every shelter system. All of us in the WEATHER-PORT family are here to serve you as you step up to EXCELLENCE, as you step up to QUALITY, as you step up to WEATHER-PORT.
Find more details at www.weatherport.com