Starr Tents is dedicated to the principle of providing all our customers with on-time delivery, clean up-to-date equipment and a professional installation. All our efforts go into providing each customer with a reliable service that can be counted on to provide temporary shelter at each and every event.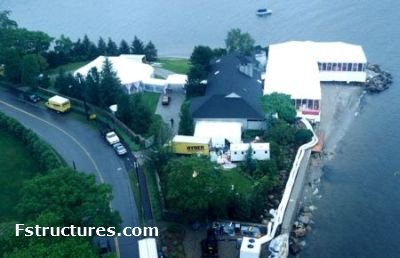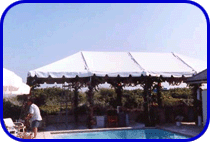 Ours is a client sensitive company. We are willing to spend the time to tailor the installation and equipment to serve the needs of the client. Each site is unique. Our staff will visit your site and spend the time required to plan a memorable and special event.
Starr Tents provides general contracting responsibilities by overseeing the tent installation as well as providing accessory services. This includes air conditioning, heating, portable bathroom trailers, decorative lighting, ceiling liners and much more.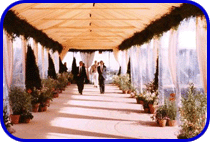 Starr Tents provides tent pavilions, tension tents, canopies, clear span structures, marquee walkways, floor coverings, dance floors, band platforms, clear, white or window sidewall and raised plywood flooring are just some of the services we provide.
For more information please visit www.starrtent.com