When see this inflatable marquee, we all think it is very good for wedding party. Yes, correct. It is really very popular for wedding party. But, except the wedding, this white tent is also ok for other event such as birthday, celebration or company promotion and so on. It is a widely used for many occasions.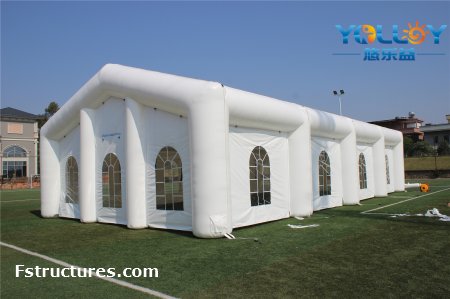 Stability is a very big and important factor during operation. After a lot calculation of our engineer, we decision to use 0.9m diameter tubes even it may make the cost increased. But when seeing the final goods, we think what we thought and what we pay is worth. With this tube size, the huge inflatable event tent is very easy to installed and set up.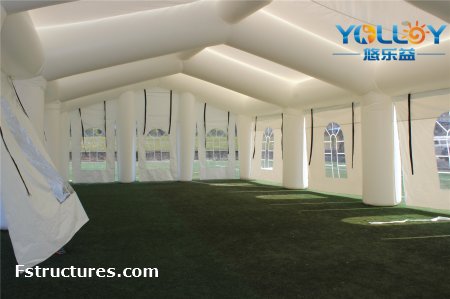 Except the tube size, the all open-rolled-closed side windows, clear welded windows, lights and so on, all details, we all very carefully for them and the good details together consist the final good piece.